Veneers & Cosmetic Bonding
Veneers & Cosmetic Bonding
At Fallbrook Dental Care, we offer two fantastic cosmetic dentistry procedures to address various aesthetic concerns: veneers and cosmetic bonding. Both options can help improve the appearance of your teeth by concealing gaps, adjusting tooth alignment, and enhancing tooth color and shape.
What are Veneers?
The porcelain solution for a flawless smile! Veneers are custom-made, thin shells that cover the front surface of your teeth. Made from tooth-colored materials, they are carefully designed to match your natural tooth structure. To apply veneers, a small amount of enamel is removed from the teeth being treated. Impressions are taken, and the veneers are then fabricated in a dental lab. Once ready, your dentist will expertly place them on your teeth, providing you with a radiant smile.
Advantages of Veneers:
Less invasive than traditional crowns and caps.
Reversible option, allowing removal at any time.
Ideal Candidates for Veneers:
Stained, chipped, or mildly misaligned teeth.
When multiple teeth require cosmetic improvement.
Cosmetic Bonding
Transform your smile in one visit! Cosmetic bonding involves the application of tooth-colored resin, resembling your natural tooth color, to improve the shape, alignment, and color of your teeth. The resin is cured with a dental light, providing instant results.
Candidates for Cosmetic Bonding:
Patients with broken, chipped, or stained teeth.
Those seeking to enhance their smile's appearance.
Benefits of Cosmetic Bonding:
Quick, single-visit procedure with no downtime.
Non-invasive solution to enhance your smile.
Choose the Best Option for Your Smile!
Veneers and cosmetic bonding can both deliver remarkable smile transformations. Our experienced dental team will guide you in selecting the ideal treatment based on your unique needs and preferences.
Ready to achieve the smile of your dreams? Visit Fallbrook Dental Care at 645 E. Elder Street Suite A, Fallbrook, CA 92028, or call (760) 728-8375 to learn more about veneers and cosmetic bonding. Our team is dedicated to helping you achieve the confident, beautiful smile you deserve!
Before & After Photos
Note: Patients depicted in photos have provided their consent to display their pictures online. Results may vary.
Patient 1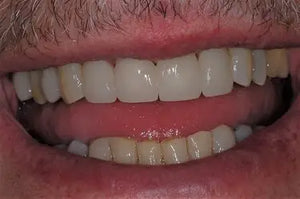 Patient 1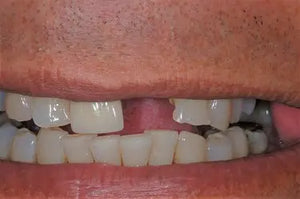 Patient 2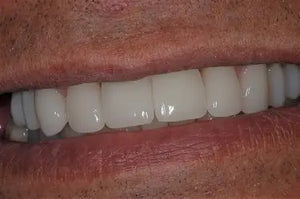 Patient 2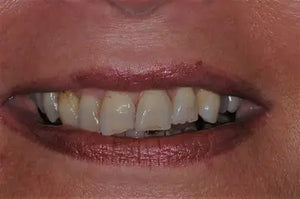 Patient 3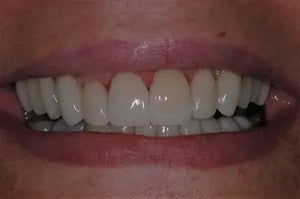 Patient 3