Our commitment to integrity means you can always trust us to do what's best for you.
MEET DR. MELLS
About Us
At the office of Dr. Robin Mells DDS, we are proud to provide comprehensive dental care to help all of Fallbrook smile. Dr. Mells combines advanced training and expertise with a passion for patient care to deliver the best experience possible for everyone who visits our office.
Meet Dr. Mells
"I had a wonderful experience with Dr. Mells. I went to get a crown replaced. The whole procedure was completely painless and easy. And because of the technology they have, I was able to get the whole thing done in one visit instead of the usual two."
"It had been too long since seeing a dentist and I'm so glad I found Dr. Mells. She and her entire staff made me feel incredibly comfortable and welcomed through the whole experience. So glad I found my new dentist!"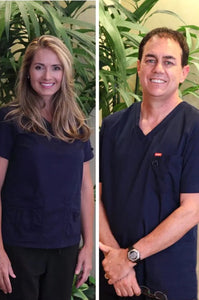 Our Staff
Meet the team who's behind every successful cleaning, procedure, exam & office experience!
ABOUT OUR PRACTICE
Experiencing a Dental Emergency?
We specialize in emergent dental needs and are here for you.
(760) 728-8375
FAQs
Our office accepts all major PPO Insurance plans. Please contact us to see how you can maximize your insurance benefits. No insurance? No Problem! Ask us about our in office membership plan.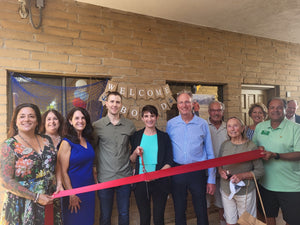 Practice News
Dr. Beye Sets Sail into Retirement, Welcoming Aboard Dr. Mells
Continuing Excellence in Dental Care at Fallbrook, CA We are thrilled to announce a new chapter in the Fallbrook dental community as Dr. Robin Mells takes over the esteemed dental practice previou...
Read more
JOIN & SAVE
Dental Membership Plan
Our membership plan provides the professional oral care you want at an affordable price. By offering the plan directly to you, we remove the cost and hassles of a middleman. We keep it simple, pass the savings to you, and focus on your oral care. Our plan includes cleanings, exams, and routine x-rays at no extra cost! It provides exclusive discounts off other procedures like crowns and fillings. Membership runs for 12 months from the date you join and may not be combined with other insurance.
JOIN TODAY