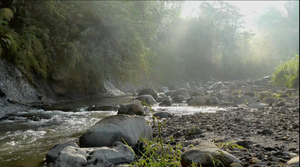 Fallbrook Dental Care Reviews
Read what our amazing patients have to say about our practice.

Reviewed by
Rozmary Micheri
"
I had a wonderful experience with Dr. Mells. The office is very peaceful and relaxing. The staff is very kind and welcoming. I went to get a crown replaced. The whole procedure was completely painless and easy. I didn't even feel the 1st shot go in. And because of the technology they have, I was able to get the whole thing done in 1 visit instead of the usual 2. With the combination of the 3D technology and Dr. Mells, the tooth fits perfectly. Nothing gets stuck when I eat. I am very gratefully to be re-faithed that there are GOOD dentists out there who truly care about their patients. Thank you.
"

Reviewed by
Rebecca DeNies
"
It had been too long since seeing a dentist and I'm so glad I found Dr. Mells. She and her entire staff made me feel incredibly comfortable and welcomed through the whole experience. My teeth cleaning was quick and thorough, and she spent the time to go through each aspect of my X-Rays and dental health to ensure my questions were answered. So glad I found my new dentist!
"

Reviewed by
Sheryl Kaplan
"
Although I miss Dr Beye, we really love Dr. Mells. She our new dentist in town. She's very through, friendly and gentle. I'm still able to have Heather do my cleanings as well.
"

Reviewed by
Charles Huntley
"
Best dentist I've ever had. I think I was in the waiting room longer than it took to get a wisdom tooth pulled, super fast and pretty painless. Even after I moved from Fallbrook to Wildomar, I decided to stay with with this dentist. Totally worth it. 👌
"

"
It's great to see a daughter follow the amazing footsteps of her dad. My wife's favorite since doc has always responded to her within 10 minutes after hours; couple of times that she needed doctor's guidance. And Dr. M always sincerely cares for her patients. Thanks.
"
"
I appreciate how patient and gentle Dr. Mells was with me since visiting a dentist generally gets me nervous and tense. These ladies made my experience so positive it's hard to believe that it took a lifetime to experience a positive dentist appointment, so thanks.
"

Reviewed by
David Richards
"
What an amazing dental office !! Dr Mells has a bright happy office space, and everyone there is in a good mood, excited to there, and motivated to help you!. I had a root canal, admittedly not the most fun way to spend your morning, but with all the positive vibes and sense of humor, it went by quickly and painlessly. Dr Mells is the consummate professional and highly trained at her job, and clearly enjoys her work. could not recommend highly enough. Do yourself a favor and if you do not absolutely love your dentist, try Dr Mells.
"

"
Dr. Mells is a young but very skillful Dentist. She cares about her patients, spending time understanding problems, answering questions and exploring different techniques to help her patients. I went to her dental office days ago to get fillings done to ensure sensitive areas could be well covered. I had obvious black triagles in my front teeth that bothered me for ages. Dr. Mells put on fillings to fix the sensitive spots and was also very artistically fixed many black trianles. They are no longer visible! Even though this is a temporary fix but I was thrilled and speechless with happiness. This is beyond my imagination that Dr. Mells could get this nice job done just like that! It is with great pleasure that I recommend Dr. Mells to everyone. She is a dream-comes-true Dentist!
"